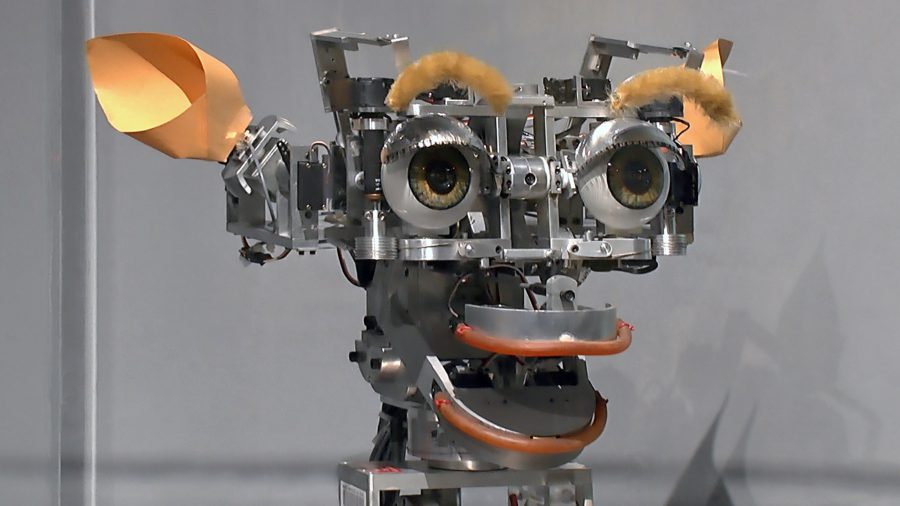 Image: courtesy the artist and Ronchini, London
Helston Museum
Sean Lynch
5 May – 2 June
Opening hours:
Monday to Saturday, 10am – 4pm
Sunday 6 May for the Groundwork opening weekend, 12 – 4pm
Free admission, no booking required
What Is An Apparatus duration: 48 minutes
Latoon duration: 8 minutes 30 seconds
Sean Lynch's ongoing video work What Is An Apparatus (2016 – 2018) gradually reveals the evidence of increasingly technocratic living through seemingly random encounters with nuclear submarines, postmodern architecture, robots, scrap yards and supermarkets in Europe and North America. Including new footage shot in Cornwall, the work is presented in Helston Museum amongst artefacts relating to the town's history.
Latoon (2006 – 2015) focuses on the story of a whitethorn bush in Ireland and folklorist Eddie Lenihan, who successfully campaigned to have a motorway redirected in order to save the bush, which he claims is an important meeting place for belligerent fairies of the region.
Supported by Culture Ireland as part of GB18: Promoting Irish Arts in Britain and organised in partnership with Helston Museum.
Sean Lynch is interested in loose ends within stories: the lost footnotes and how to mediate their presence. The sculptures, installations, videos and publications generated in this process are speculative and open-ended in nature, uncovering marginalised stories and forensically investigating half-truths.
More