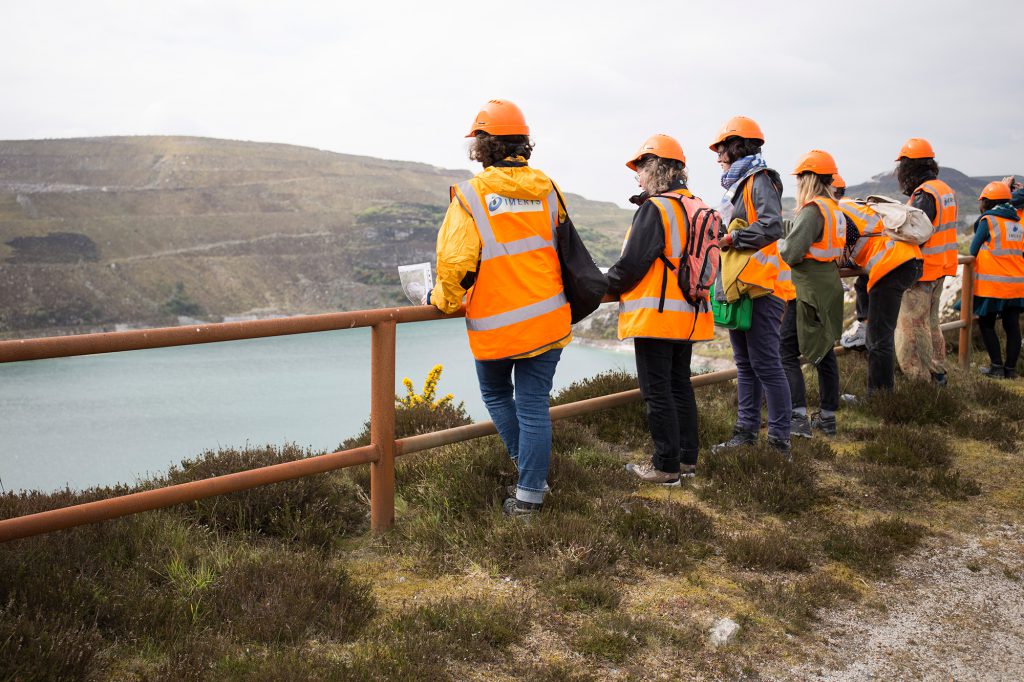 Image: Josie Cockram, 2017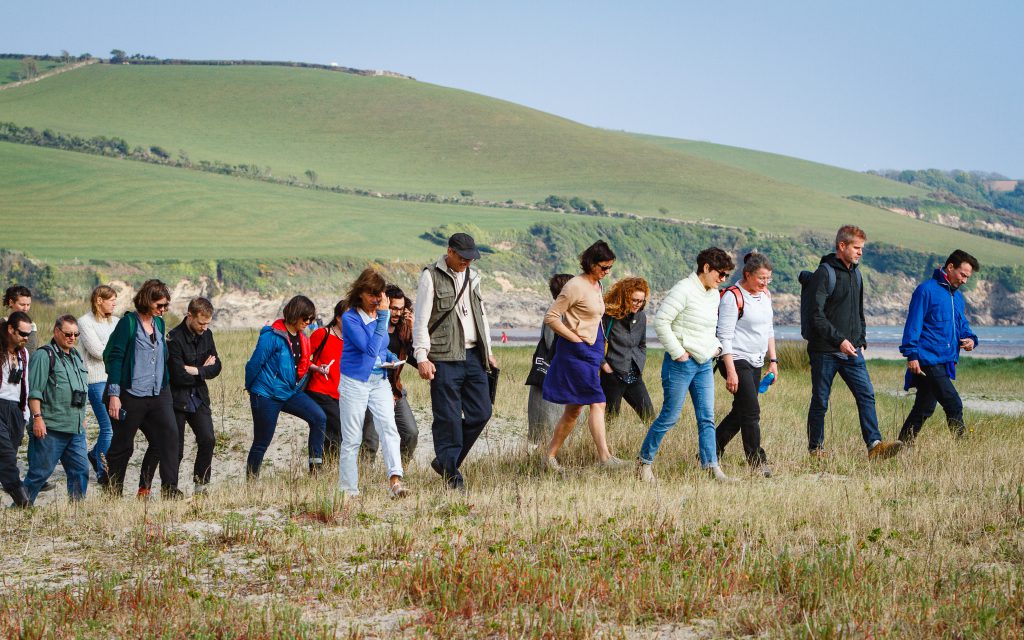 Mike Newman © CAST (Cornubian Arts & Science Trust)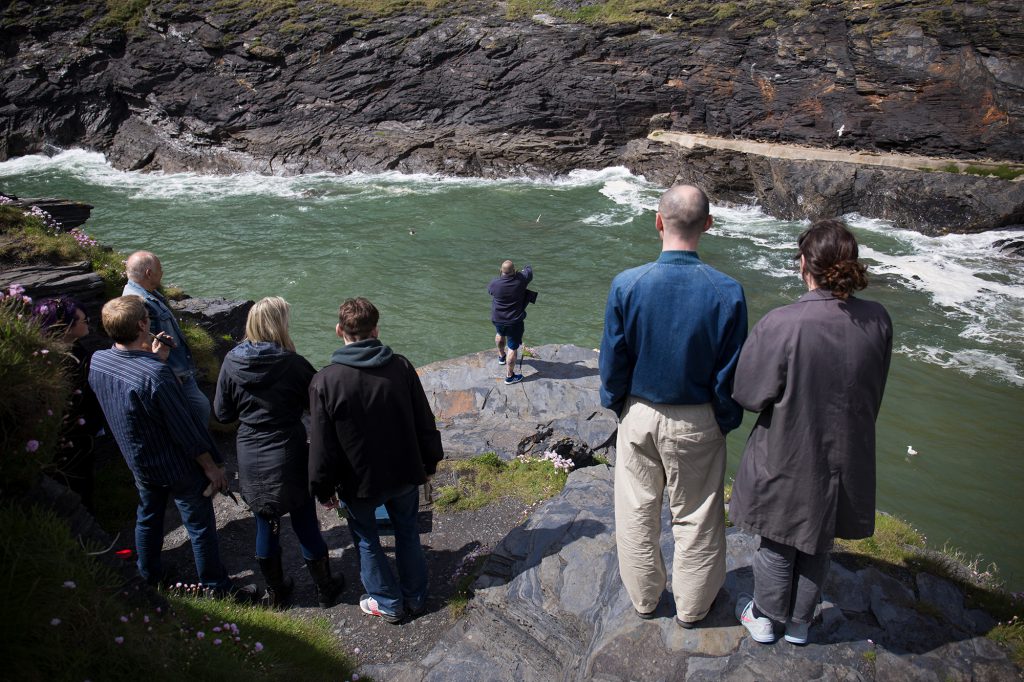 Image: Josie Cockram, 2017
Field trips in 2016 included a perambulation of the 'edge lands' of Helston, led by film-maker Ben Rivers and poet Paul Farley, and an overnight walk across the Lizard peninsula on the summer solstice, led by artist Abigail Reynolds and historian Sir Ferrers Vyvyan.
Field trips in May 2017 explored locations in Clay Country near St Austell: a visit to the China Clay History Society archive with artist Richard Wentworth engaging in conversation with China Clay experts Ivor Bowditch and Derek Giles, a tour of the disused Blackpool pit led by cultural geographers Caitlin DeSilvey and Robyn Raxworthy and a visit to Par beach, said to be most bio-diverse location in the whole of Cornwall, with botanist Colin French.
In October 2017 Mining historian Stephen Polglase and artist Anthony Bryant devised an excursion retracing their boyhood explorations of Great Work and Tregonning hill; painter Simon Bayliss convened a 'Landscape Painters Anonymous' expedition to paint 'en plein air' in West Penwith; and sculptor and quarry worker David Paton organised a five-day research trip bringing together a group of geologists, historians, cultural geographers and artists to journey to the granite districts of Cornwall and Dartmoor – Tracing Granite: In search of the White Cross.
Artist Robin Dowell and ecologist James Fergusson are currently developing field trips in areas marked by industrial history and human activity, painter Naomi Frears is devising a project with British recording artist and producer Luke Vibert, and Abigail Reynolds is continuing her collaboration with St Keverne Band and band leader Gareth Churcher.
All of these explorations will lead to opportunities to join Groundwork field trips in 2018.