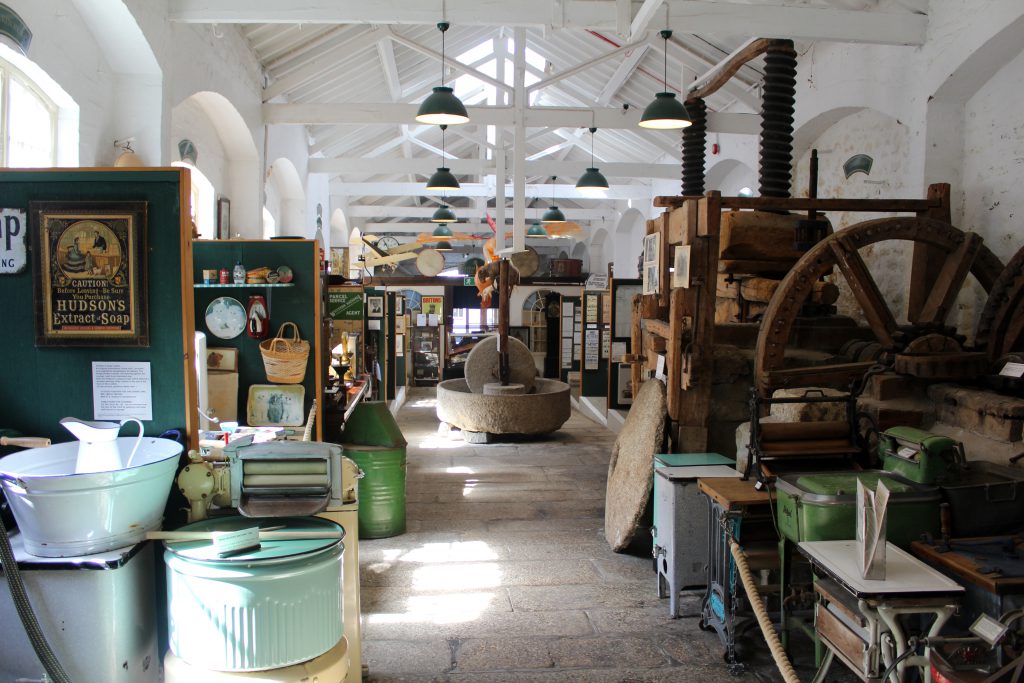 Image: courtesy Helston Museum
Housed in Helston's former Market House and Drill Hall, next door to CAST, Helston Museum houses furniture, paintings, costumes and documents that record the social and industrial history of Helston and the Lizard peninsula. Tools from the mining, fishing and farming industries are displayed alongside domestic objects dating back to the 18th century.
Founded in 1949, the building was originally designed in 1837 as the town's Market House. It had two separate buildings – one for butter and eggs, the other the meat market – and it retains the original sloping granite floor.
The Museum expanded into the meat market in the early 1980s, and into the adjoining Drill Hall in 1999. A suspended gallery, the Loft, created a mezzanine floor to house a gallery.
Previously run by Cornwall Council, the museum has been managed by South Kerrier Heritage Trust since August 2013. The Trust is a registered charity working with the community and day-to-day work at the museum is largely undertaken by volunteers.
The Old School Room, Helston Museum, Market Place, Helston TR13 8TH