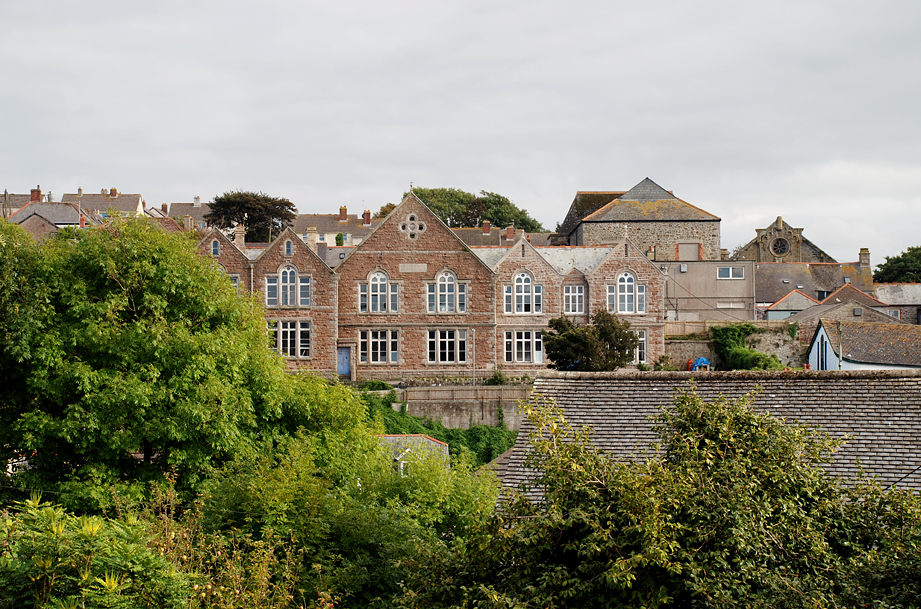 Image: Nick Raven © CAST (Cornubian Arts and Science Trust)
CAST (Cornubian Arts & Science Trust) is an educational charity based in Helston. The organisation aims to promote participation, appreciation and learning in the visual arts and to encourage interdisciplinary dialogue and collaboration across the arts and sciences.
CAST works with artists, curators, writers and specialists from other fields, locally, regionally, nationally and internationally, to develop professional expertise and exchange, to present examples of outstanding creative practice, and to create opportunities for audiences of all ages to experience groundbreaking cultural activity.
Given to Helston in 1897 as a School of Science and Art, 3 Penrose Road was originally a double-fronted detached building, erected with funds provided by the eminent Cornish philanthropist John Passmore Edwards. The building was extended in 1905  to accommodate Cornwall's first county secondary school and was extended again in 1914. In the final phase of its life as a school, the building was known as the 'Green School' because of the green and grey uniform worn by its pupils. The school closed in 1972 when comprehensive education came to Helston and pupils moved to the new school building on the south side of the valley.
CAST was established in 2012 and houses artists' studios, CAST Café and a programme of events and activities. Groundwork is organised by CAST and the building will act as a hub for the Groundwork programme, hosting exhibitions and events from May to September 2018.
CAST, 3 Penrose Road, Helston TR13 8TP