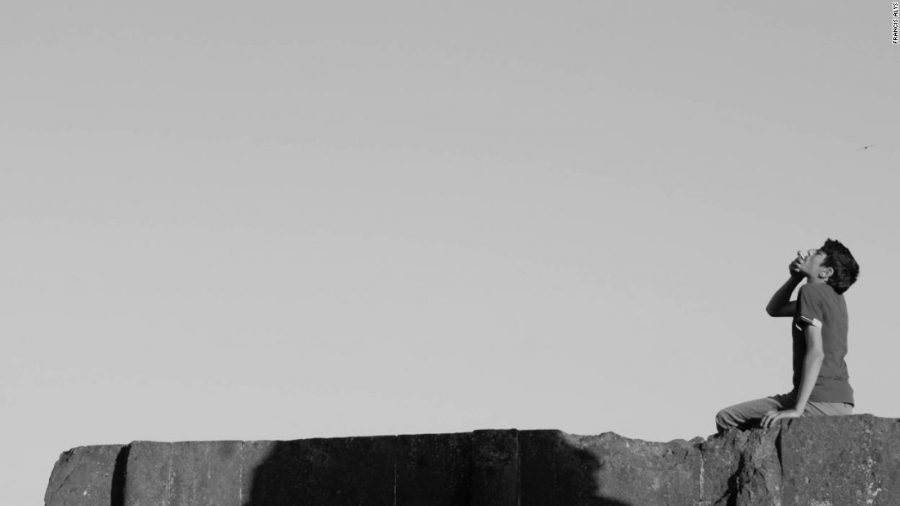 Image: courtesy the artist, David Zwirner Gallery, London and Jan Mot, Brussels
Cast, Helston
Francis Alÿs
8 June - 8 July
Opening hours:
Tuesday to Sunday, 10am – 5pm
Free admission, no booking required
Film duration: 13 minutes 21 seconds
Francis Alÿs' film The Silence of Ani (2015) was shot on location in an ancient Armenian city near the border with Turkey, where the quiet of a ruined city is broken by birdsong. In the breathtaking and uncanny scenery of the valley of Ani children play duduks (ancient double-reed woodwind flutes) in a game of hide and seek. Their calls become both a ballad for the future and an elegy to the past.
As the children approach one another, the mood darkens and the work speaks of the residue of trauma in a region remembering the genocide that took place a century ago. The film concludes as the children get tired and fall asleep on what is left of Ani, waiting to be woken anew.
The Silence of Ani was commissioned for the Istanbul Biennial in 2015 and shown in 2016 at Rotterdam Film Festival. It was produced in collaboration with Antonio Fernández Ros, Julien Devaux, Félix Blume and the teenagers of Kars, Turkey. It is presented at CAST courtesy the artist.
Francis Alÿs originally trained as an architect in Belgium, where he was born. He became an artist after moving to Mexico City in the mid-1980s and being confronted by the social unrest and inequalities of his adopted country. His projects include public actions, installations, video, paintings and drawings and he often starts with a simple action, either by himself or others, that can be documented in a number of ways.
More