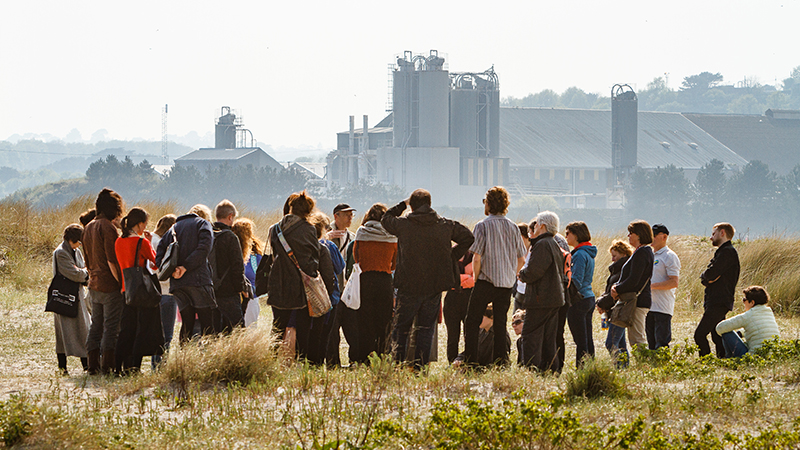 Image: Mike Newman © CAST
Par Beach
Field Trip | Landscape Painters Anonymous
Sunday 24 June
This is an opportunity to take part in some outdoor landscape painting as part of a group session led by artist Simon Bayliss. Meeting outside Yummy Scrummy Café in Par, the group will walk to the beach for an informal session of observational watercolour painting. Paints, brushes and paper provided, although please bring your own if you have them. Painting or drawing experience is not necessary. Sessions will take place at the times listed below, and participants are welcome to take part in both. To book a free place email: [email protected]
Sunday 24 June:
2.30 – 4.15pm
Simon Bayliss's text 'Landscape Painters Anonymous' is in the 'Record' section of the Groundwork website. Sharing personal meditations on the subject of landscape painting, Bayliss describes a group expedition from St Ives to Trencrom Hill in September drizzle in 2017.
Field trips will take place at intervals throughout the summer, exploring a particular terrain, history or set of ideas and bringing together participants from a range of disciplines. Opportunities to join field trips will be announced through newsletters and on the website.
______________________________
Simon Bayliss
Simon Bayliss is a Cornwall-based artist. Recent works spanning video, ceramics and poetry tease out ideas at intersections between local and international; traditional crafts and contemporary practice; and queer culture and rural identity. Bayliss' recent solo exhibitions include Kangaroo Beach, 2018, Exeter Phoenix, Ceramic Pasty Paintings, 2017, Tate St Ives café in conjunction with That Contintuous Thing: Artists and the Ceramics Studio; Frantic Romantic, 2016, Eastside Projects, Birmingham.