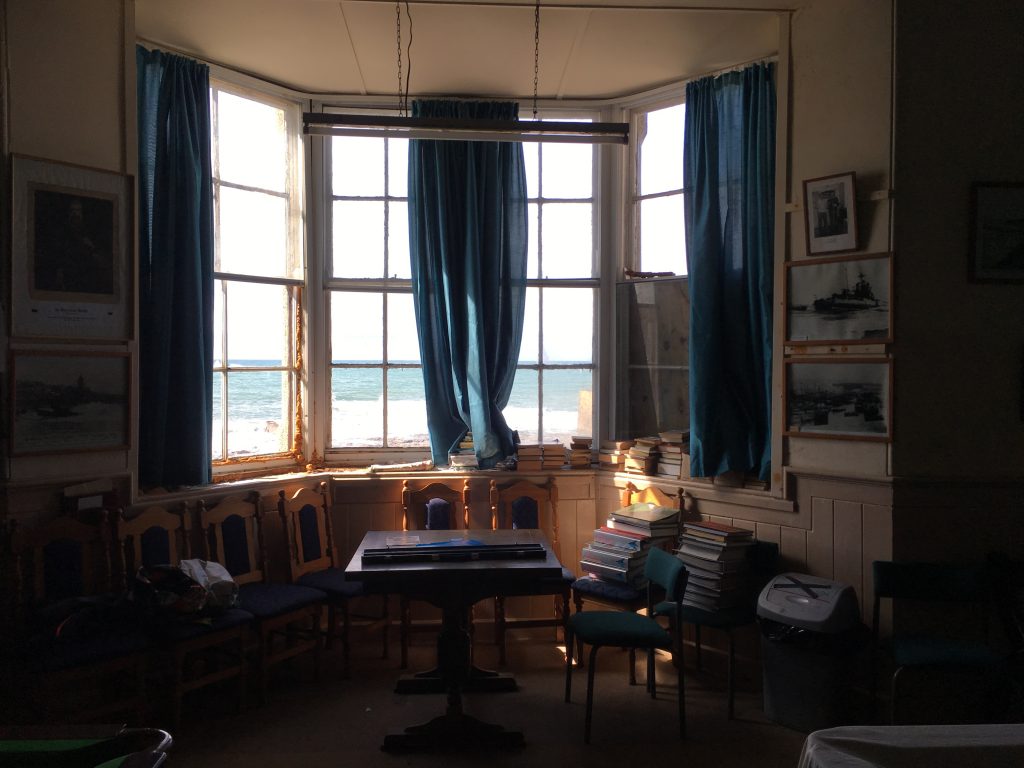 Image: courtesy Chris Fite-Wassilak
The Bickford Smith Institute was opened in 1884 as a gift to Porthleven from William Bickford Smith, owner of the Trevarno Estate and a former Member of Parliament for the Truro-Helston constituency. The building housed a reading room and library, gas reading lamps and a telegram service. In the early years of its life, the institute also hosted scientific lectures on subjects including agriculture and the principles of navigation at sea.
The institute's 70-foot-high clock tower is a prominent landmark in Porthleven, positioned at the harbour mouth. The building stands on the site of the former Fisherman's Arms pub and the Long Room, a space which acted as a community hall for public and religious meetings and provided accommodation for shipwreck survivors.
The institute's reading room was originally fitted with pitch pine dado and warmed by two stoves. The people of Porthleven could sit around large oak tables and look over the newspapers and magazines or use the books held in the lending and reference library. Membership of the institute cost residents two shillings per annum (five shillings for honorary members) and the reading room was open from 10am to 10pm every day except Sundays. A local headmaster was appointed as the librarian.
The Bickford Smith Institute is now owned by Porthleven Council and houses the snooker club. It has endured decades of assault by the high waves that break over its walls during storms and high tide. The council has recently announced an award from the Heritage Lottery Fund, matched by funding from Cornwall Council, to begin work to restore the building.
Bickford Smith Institute, Cliff Road, Porthleven TR13 9EY