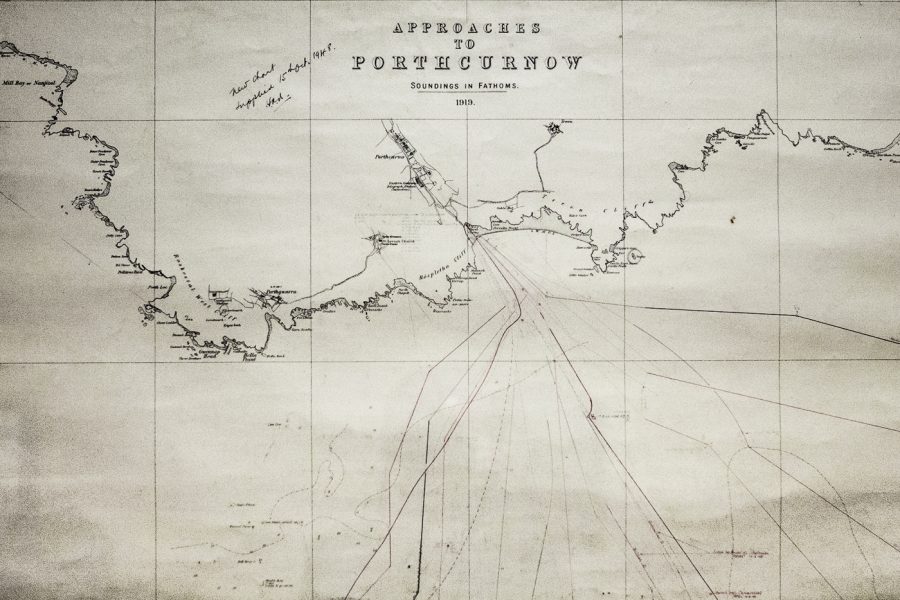 Image: 2010, courtesy Steve Rowell
Telegraph Museum
Field Trip | Points of Presence
Friday 22 June, 10am - 2pm
Meeting point: Telegraph Museum, Porthcurno
Over the course of four hours artist Steve Rowell will lead a tour covering a small stretch of Land's End that serves as a conduit to the rest of the world. These few miles are also the beginning and an ending of a world we have taken for granted — a world of global telecommunication. From Porthcurno, where the earliest telegraph cables were laid in the 19th century to Sennen Cove where terabits of encrypted data flow by the second beneath waves and sand, the tour group will travel across space and time. Over beach and moor, zawn* and field, carriageway and car park, you will enter an ethereal realm of immaterial data moving at the speed of light buried just beneath our feet. Prehistory and technogeography collapse into a domain of interconnectivity along a dozen miles of Cornwall's most iconic landscape.
Sites included on the field trip:
Portcurno Beach cable landings, Porthcurno
Fiber-Optic Link Around the Globe cable terminal, Skewjack
Sennen Beach cable landings, Whitesand Bay
Participants are encouraged to bring their own packed lunch, water, and to wear clothing appropriate for a four hour field trip with a range of weather expected (rain, cold wind, hot sun) across uneven terrain. Car sharing may be required to limit that number of vehicles from site to site due to restricted parking.
To book a free place contact: [email protected]
*zawn: a wave-smashed chasm in a sea-cliff (Cornish)
Steve Rowell's exhibition Points of Presence will open at the Telegraph Museum in Porthcurno on Thursday 21 June.
Field trips will take place at intervals throughout the summer, exploring a particular terrain, history or set of ideas and bringing together participants from a range of disciplines. Opportunities to join field trips will be announced through newsletters and on the website.
Steve Rowell is a research-based artist who works with photography and moving image, sound, installation, maps and spatial concepts. His work focuses on overlapping aspects of technology, perception and culture, with particular attention to landscape.
More