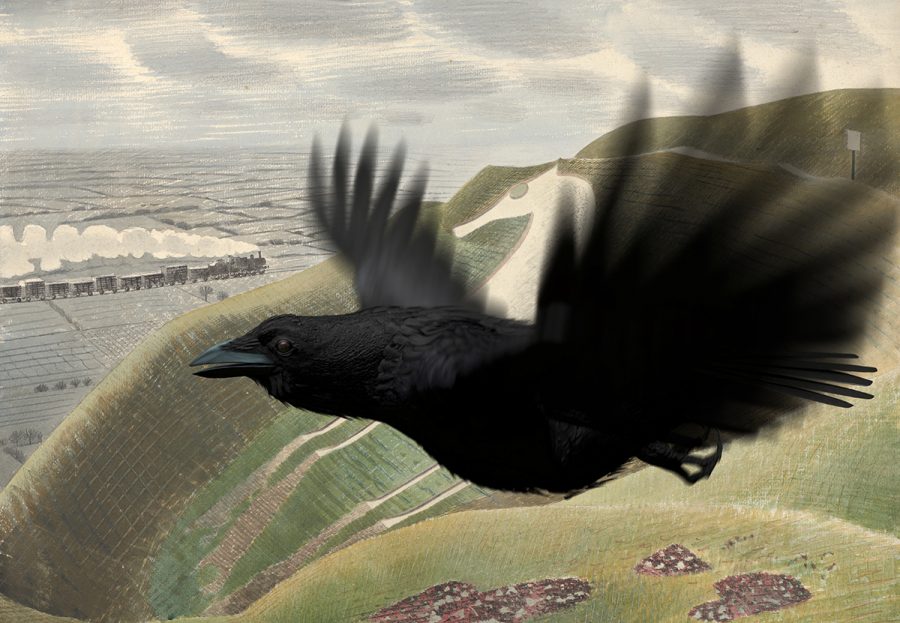 Image: courtesy the artist and Artangel.
Cast, Helston
Andy Holden and
Peter Holden
1 - 23 September
Opening hours:
Tuesday – Sunday, 10am – 5pm
Free admission, no booking required
A Natural History of Nest Building (2017)
Single-channel video projection, with sound, 30:30 min.
The Opposite of Time: A Social History of Egg Collecting (2017)
Single-channel video projection, with sound, 30:37 min.
Groundwork presents an exhibition of two film works by Andy Holden, first shown in Natural Selection, an Artangel project installed at the former Cuming Museum on Walworth Road, Southwark, London in 2017.
In A Natural History of Nest Building (2017) Andy collaborates with his father Peter Holden, a notable ornithologist, to describe the mechanics and idiosyncrasies of bird behaviour.
The Opposite of Time (2017) is narrated by an animated crow, voiced by Holden, who guides us through the social history of egg collecting, illegal in Great Britain since 1954. It's a story of fixation and tenacity, with 'eggers' going to astonishing lengths to find their treasure.
Andy Holden will give a brief introduction to his films on Saturday 1 September at 6pm. CAST Café bar will be open from 5.45pm and supper will be served after the talk and screening from 7.30pm: something hot and something sweet from £7, café reservations not required. Helston Carnival will process down Meneage Street and Coinagehall Street in Helston from 6pm to 7pm on Saturday 1 September, so we recommend arriving at CAST before 6pm to avoid road closures.
A Natural History of Nest Building and The Opposite of Time were commissioned by Artangel, Bristol Museum & Art Gallery, Leeds Art Gallery and Towner Art Gallery, with the support of the National Lottery through Arts Council England, Spike Island and Bristol Green Capital 2015, the Henry Moore Foundation and Artangel's Guardian Angels.
Andy Holden is an artist and musician whose approach is characterised by a desire to connect to audiences, while retaining his own idiosyncratic internal references and motivations. Often concerned with our relationship to the past and how we make sense of ourselves, his work tackles history, nostalgia, and philosophical enquiry.
More