Andy Holden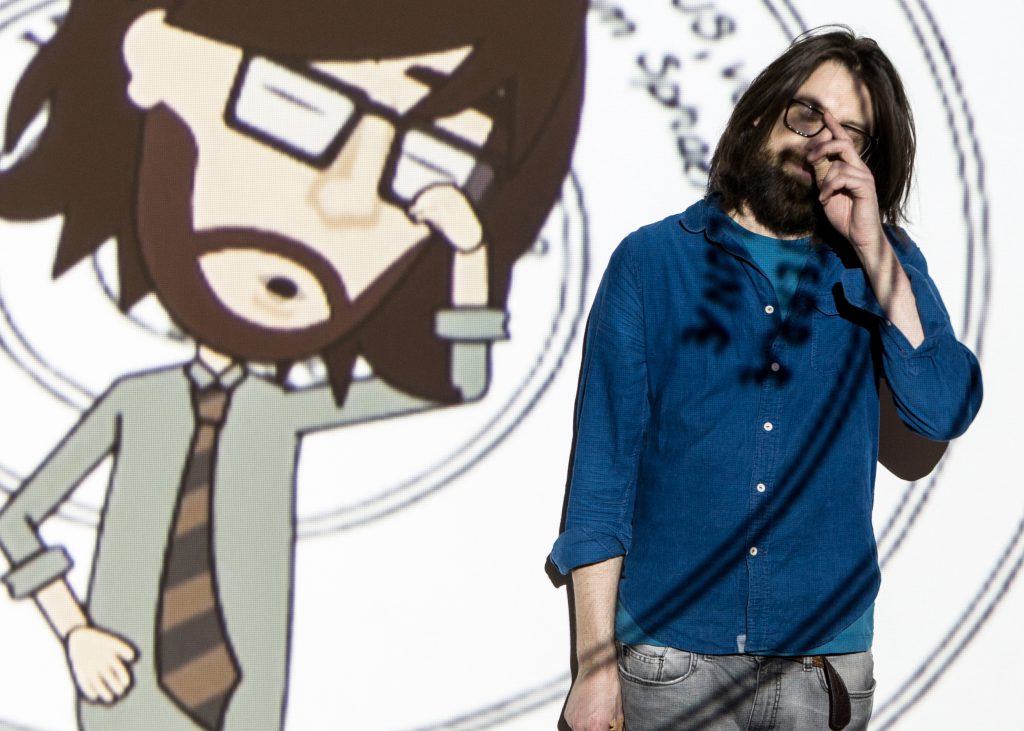 Image: courtesy the artist
Andy Holden is an artist and musician whose approach is characterised by a desire to connect to audiences, while retaining his own idiosyncratic internal references and motivations. Often concerned with our relationship to the past and how we make sense of ourselves, his work tackles history, nostalgia, and philosophical enquiry.
Although the themes of his work are profound, Andy uses familiar lo-fi forms to express them. Cartoon characters, beer bottles covered in plaster, charity shop finds and knitted sculptures all feature in his work. The ability to evoke both the burdens of existence and a childlike appreciation of the world around him defines Andy Holden's unique approach to how an artist should go about their practice.
Groundwork presents a special live performance of Andy Holden's Laws of Motion in a Cartoon Landscape on the opening weekend of the season and an exhibition of two films, first shown in the exhibition Natural Selection, at CAST in September.
Andy Holden lives and works in Bedford, UK.  His most recent solo exhibitions include Natural Selection with Peter Holden, former Newington Library, London; Towards a Unified Theory of MI!MS, Zabludowicz Collection, London and Spike Island, Bristol; Chewy Cosmos Thingly Time at Kettle's Yard, Cambridge;  Art Now: Andy Holden, Tate Britain. He co-runs the record label Lost Toys Records, as well as performing regularly and releasing records with his band The Grubby Mitts.