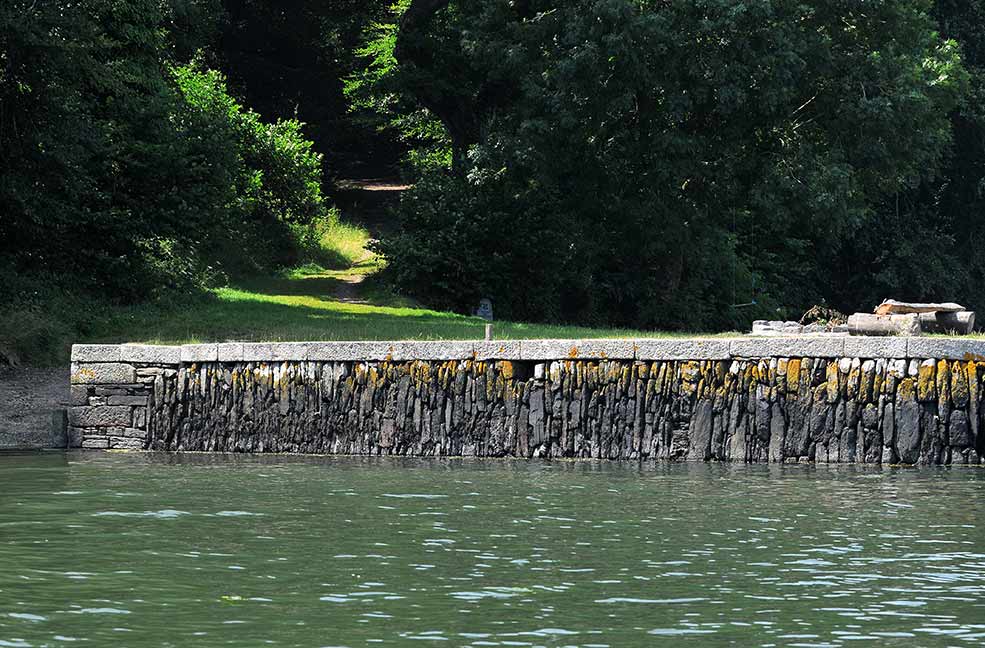 Image: courtesy Classic Cottages
Tremayne Quay was built by Sir Richard Vyvyan in 1847, anticipating a visit from Queen Victoria. The planned visit never happened but the quay is now a Grade II listed structure, a short walk from the road through a wooded creekside on the Helford River. Queen Victoria's great grandson, Edward Duke of Windsor, made a belated royal visit to the quay in 1921, when he was Prince of Wales.
Some of the trees in Tremayne Woods, notably the mature beech plantation in the valley at the head of the creek, were planted specifically to impress Queen Victoria prior to her aborted visit. The sessile oak woodlands further down the track were managed as coppice for the charcoal and tannin trade up until the 1920s. Today the woods are known by walkers and visitors for their tranquillity, estuarine birds and woodland flora.
Tremayne Quay and Tremayne Woods were bequeathed to the National Trust in 1978 by the Vyvyan family of Trelowarren. Tremayne is one of the few public quays on the upper reaches of the Helford River, with public access right down to the water's edge.
On the evening of Sunday 23 September 2018, a flotilla of seventy assorted vessels gathered near Tremayne quay, on the upper reaches of the Helford River, as the tide reached full flood. This small armada – of yachts, sailing boats, RIBs, pilot boats, dories, rowing boats, kayaks, canoes, ferry boats, gigs and even SUPs – carried the audience for an event devised by artist Abigail Reynolds and performed by St Keverne band. 
There is now video documentation of the performance here.
Tremayne Quay, Helston, Cornwall TR12 6DA