Simon Starling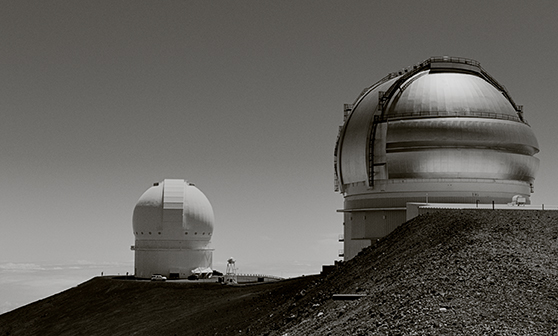 Image: courtesy of the artist and The Modern Institute/Toby Webster Ltd, Glasgow
Simon Starling is a British artist working with moving image, sculpture, photography and installation to interrogate the complex histories of objects and forms. Tracing the transformation of materials Starling's research-based practice has often responded to specific narratives and events.
Groundwork presents Starling's 2012 film Black Drop at Goonhilly Earth Station. Using footage recorded on location in Hawaii and Tahiti on the occasion of the June 2012 transit of Venus, Black Drop tracks the development of the French astronomer Jules Janssen's innovative photographic revolver – a device that was designed to counter human error in timing the crucial moments of Venus's contact with the edge of the sun, and was influential in the development of Etienne Jules Marey's photographic rifle and the Lumiére Brother's cinematograph.
Simon Starling won the Turner Prize in 2005 and represented Scotland at the 50th Venice Biennale in 2003. Starling has exhibited internationally at galleries including Musée d'art contemporain, Montréal; Museum of Contemporary Art, Chicago; Moderna Museet, Stockholm ; Institute of Modern Art, Brisbane and the Duveen Galleries, Tate Britain (2013). In his 2011 exhibition Recent History at Tate St Ives Starling presented works which drew on research into the China Clay industry in Cornwall.  In 2012 Starling led the second Cornwall Workshop at Kestle Barton (with Hamish Fulton and Ellen Mara De Wachter).