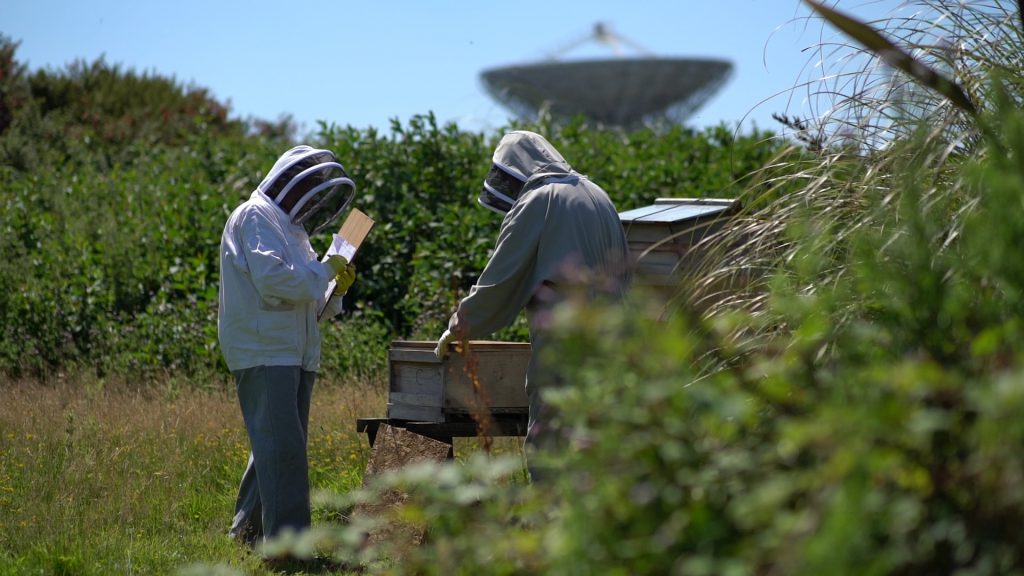 Image: courtesy Semiconductor
Artist duo Semiconductor, Ruth Jarman and Joseph Gerhardt, live and work in Brighton and work at the intersection of art and science. Over the past two decades they have become known for an innovative body of moving image work that explores the material nature of our world, how we experience it through the lens of science and technology, and how we create an understanding of it. Semiconductor disrupt our everyday assumptions about reality and encourage us to step outside our fixed vantage points in space and time, questioning our place in the physical universe.
Formed in 1997, Semiconductor have won awards and prestigious fellowships including; Samsung Art + Prize 2012 for new media, Smithsonian Artists Research Fellowship and a NASA Space Sciences Fellowship. Exhibitions and screenings include Let There Be Light, House of Electronic Arts, Basel (solo show); Worlds in the Making, FACT, Liverpool (solo show); Da Vinci: Shaping the Future, ArtScience Museum, Singapore; Field Conditions, San Francisco Museum of Modern Art; Earth; Art of a Changing World, Royal Academy of Arts, London; International Film Festival Rotterdam; New York Film Festival; Sundance Film Festival and European Media Art Festival. Their first public sculpture Cosmos was unveiled in October 2014, commissioned by Jerwood Open Forest.
Semiconductor have been commissioned by Groundwork to make new work. They have visited Cornwall to develop their research at Goonhilly Earth Station.