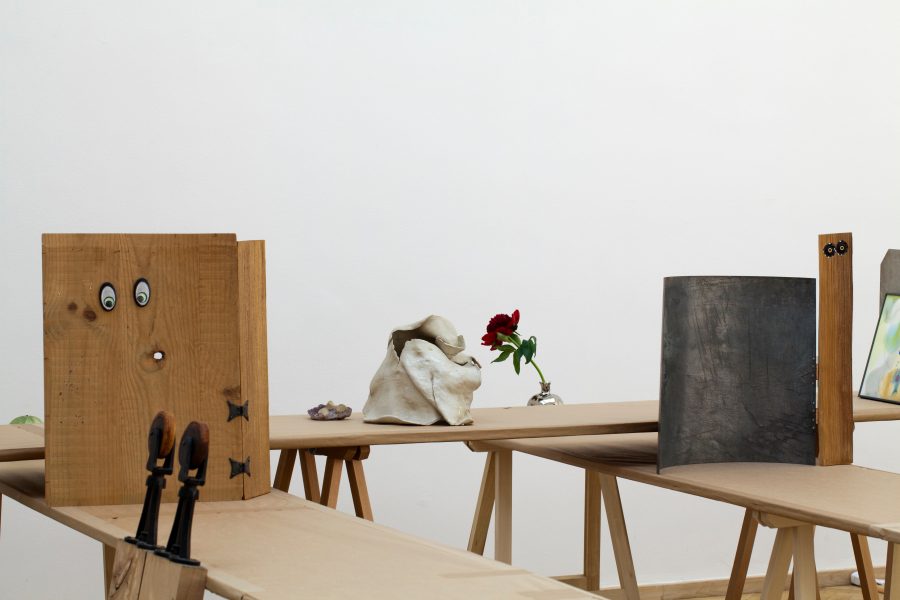 Image: Anders Sune Berg. Arts Council Collection, Southbank Centre, London © the artist
National Trust Godolphin
Christina Mackie
5 May - 24 June
Open daily, 10am – 5pm
Free admission, booking essential
The Judges II deals with ideas of judgement by time, shown as traces left on the land. Christina Mackie developed the work after visiting an extinct volcano in New South Wales, Australia. Rock formations, formed by magma, seemed to her to show faces fleetingly visible within the massive stone facades.
Comprising many and various elements, the installation includes two video works on monitors: Fall force deals with the theme of time and the grinding down and flowing away of human endeavour; Planet considers the theme of landscape, earth's characteristics and forces being as visible in a lump of mineral as in a whole landscape, the mechanism of crystals being present in both scales, the beauty of earth and the simulation made available by contour map software. Ceramics imagine replicating the forces that caused the rocks' folds and cracks and these small sculptures are fired at the same approximate temperature as that in which the rock columns were formed. Judges II also unfolds as minerals: minerals as paint, as slip, as clay, and as glaze. Piles of mineral sand occur, and are funnelled, poured and flow between objects.
This exhibition is supported by the Arts Council Collection and organised in partnership with National Trust South West.
Christina Mackie is best known for her composite sculptural installations, which unite disparate elements in a state of temporary synthesis. Born in England and raised in Canada before relocating to London in the 1980s, Mackie has exhibited extensively, with recent solo exhibitions including the Duveen Galleries, Tate Britain, (2015), Praxes, Berlin (2015); and The Renaissance Society, Chicago (2014).
More