St Anthony-in-Meneage church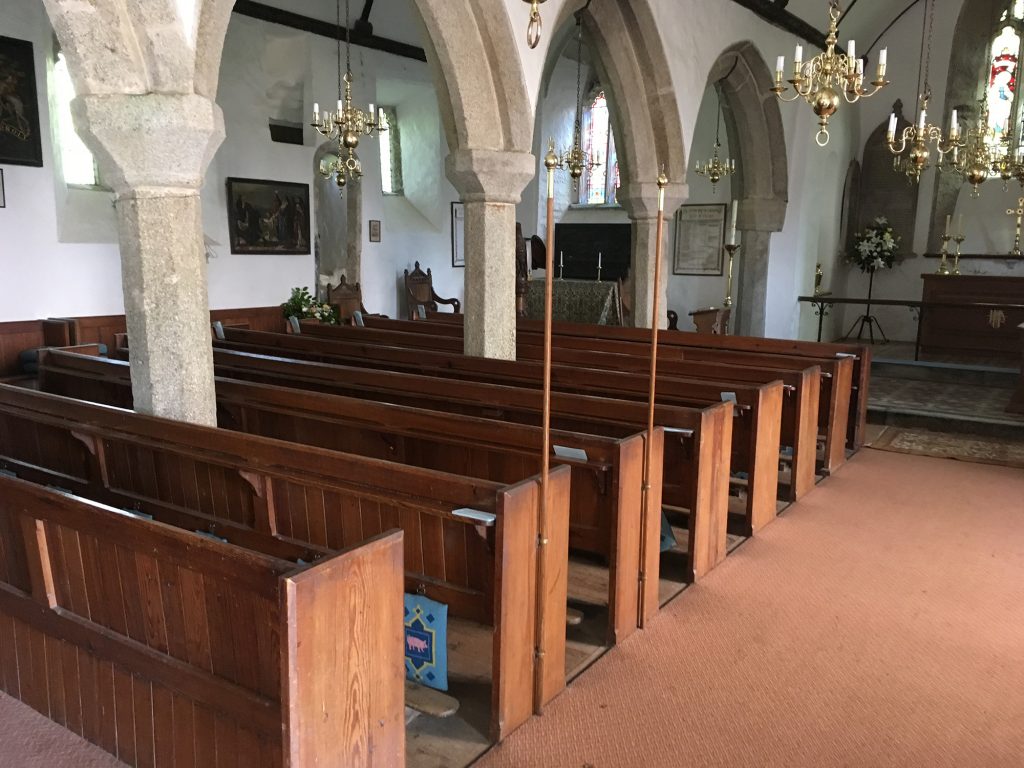 St Anthony-in-Meneage is a coastal civil parish and village on the Lizard peninsula. The Church of St Anthony is a Grade I Listed Building sited near the mouth of the beautiful Gillan Creek, almost on the shoreline. The church has survived less altered than most since the fifteenth century – its pinnacled west tower, built in granite ashlar masonry, is complete and original.
The interior of the church is particularly pretty and houses a round granite font with angel carvings and Latin inscription. The church does not at present have an incumbent but the congregation meets for Evensong and Holy Communion whenever possible: Evensong is conducted by candle light.
St Anthony-in-Meneage is situated on a peninsula between the Helford River and Gillan Harbour, on the west side of Falmouth Bay. The peninsula ends at Dennis Head, the site of an early Celtic fortress.
St Anthony-in-Meneage, Helston TR12 6JW