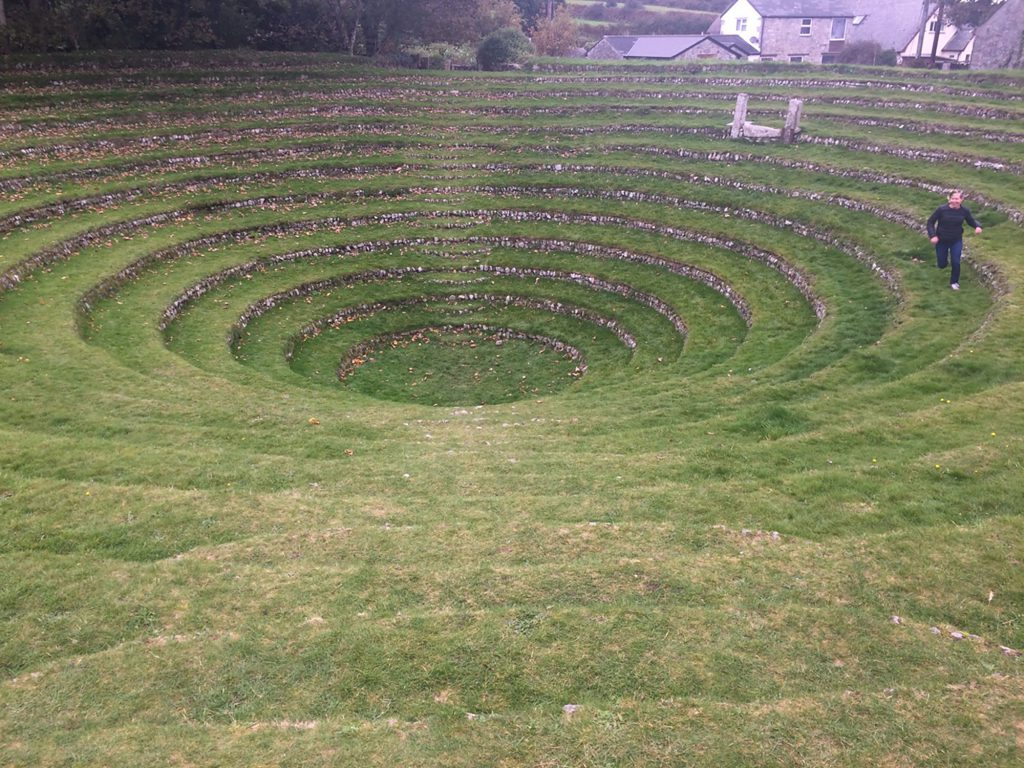 Image: courtesy Melanie Stidolph, 2016
Gwennap Pit is an open air amphitheatre made famous by John Wesley, the founder of Methodism. It is possible that the original pit was a 'natural' depression in the surrounding area, probably caused by the surface collapsing into an abandoned mine dig below. The pit is known for its remarkable acoustic properties.
It became well known as John Wesley's favourite open air preaching place – he was to speak there on eighteen occasions between 1762 and 1789. It's estimated that up to 2,000 people can be seated comfortably on the grass banks and it is claimed that in 1773 Wesley preached to his largest congregation – 32,000 people.
After Wesley's death the pit continued to be used for religious congregation and the tradition is upheld – particularly for the annual gathering on Whitsun. In summer months the pit is also used for music and theatre events, weddings and walks. The twelve circular terraces that form the banks of seating were cut by local miners between 1803 and 1806.
Now owned by the Methodist Church, Gwennap Pit became part of the Cornwall and West Devon Mining Landscape World Heritage Site in 2006.