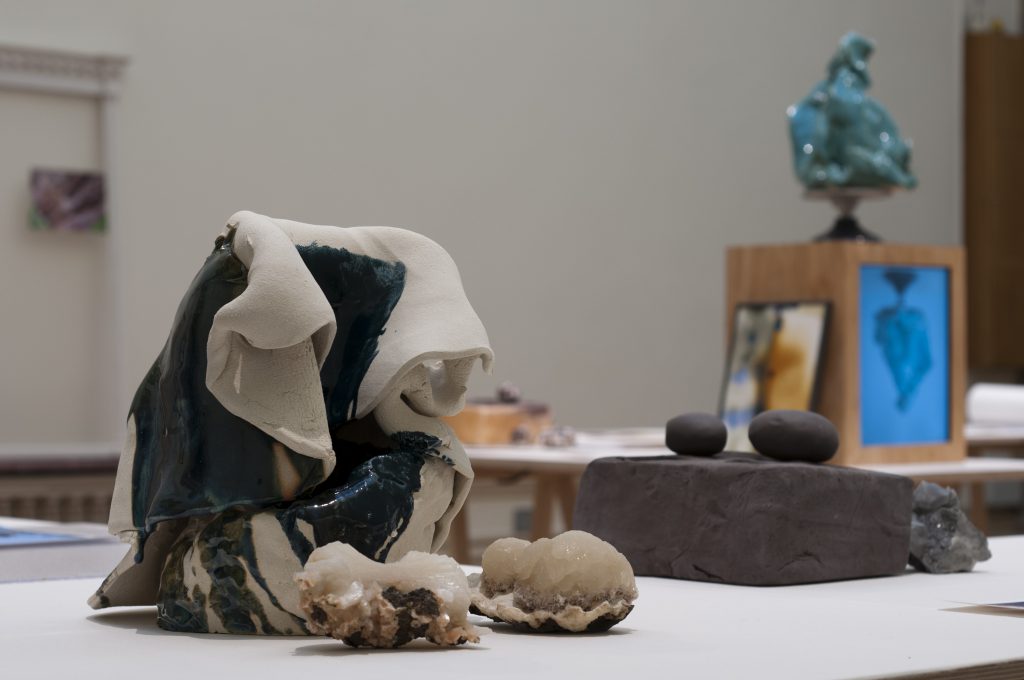 Image: John Hartley, courtesy the artist and Nottingham Castle
Christina Mackie is best known for her composite sculptural installations, which unite disparate elements in a state of temporary synthesis. Born in England and raised in Canada before relocating to London in the 1980s, Mackie has exhibited extensively, with recent solo exhibitions including the Duveen Galleries, Tate Britain, (2015), Praxes, Berlin (2015); and The Renaissance Society, Chicago (2014).
During her thirty-five year career, Christina Mackie has produced a wide and varied body of work. Her installations for Painting the Weights (2012) at Chisenhale Gallery in London and Christina Mackie: The Judges III (2013) at Nottingham Castle, featured watercolours, photographs, video and found materials. An exhibition of Painting the Weights (2012) in Kunsthal Charlottenborg in Copenhagen additionally included stereovision projection. In these works subtle references to landscape are made in painting, in clay and by including rocks and mineral specimens. Mackie is interested in materials and processes, and in observing and activating the subtle chains of association through which things relate to one another – intuitively or formally.